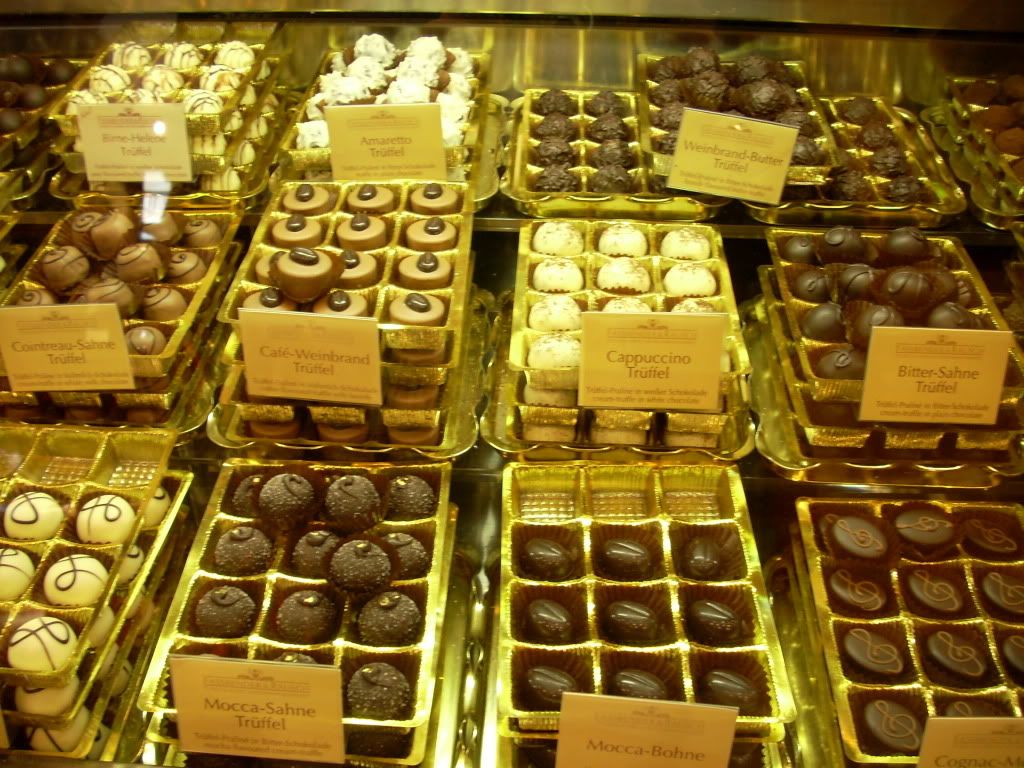 Fassbender & Rausch are one of the oldest, and currently the largest, chocolatiers in the world. Their store in Berlin is massive - and as I discovered only too late, they have a chocolate restaurant above it too. The first thing that impresses you is the variety of different hand-crafted chocolates. There should be more 50 metre long glass cabinets full of chocolates in this world. But at least now I have seen
one.


It's also surprisingly well priced, especially compared to the chocolatiers in Paris. This made me worry that they couldn't measure up to the quality I was used to from Rochoux and La Maison du Chocolat. And in fact the first chocolate I tried, a saffron truffle, was quite overpowering and left my tongue numb (though I am told this is a reaction to saffron some people naturally have).
But they made up for it in the caramel department. I love caramels and I bought six different types, and each one presented a different texture and flavour. Some were very dark and sticky, some were very salty, others more toffee-like with a buttery taste, but every one of them was fantastic. They also do a great pistachio ganache and a lot of different pralines. And the servers were friendly, which isn't always a guarantee in the Parisien shops. As they were bagging up my chocolates and my completely self-indulgent tin of hot chocolate, they tossed in a couple of little wrapped squares of chocolate, "for tasting".
Unfortunately they wouldn't let me take home their chocolate frog.