Passion Chocolat is hidden away south of the National Museum in Prague. It's a bit of a hike and I resented that I had to walk past several tacky sex shops on my way to lunch. But chocolate is a great motivator and I made it there in time to order the outstandingly reasonable soup + quiche + dessert menu for about 8 euros (195 Kroner).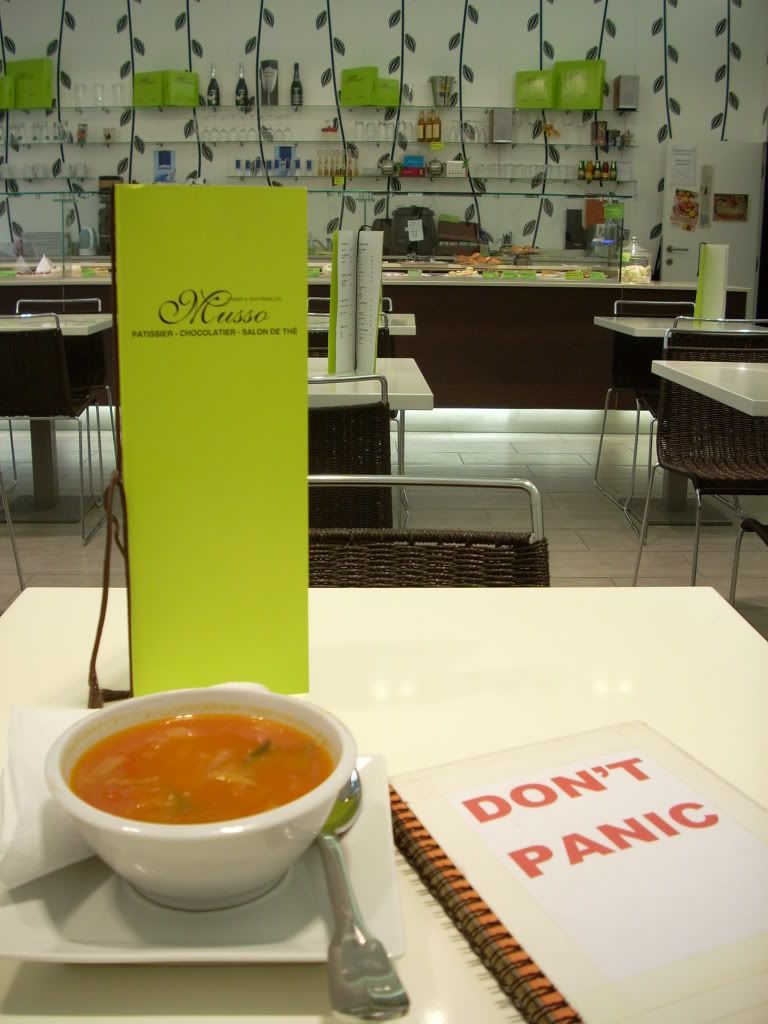 The soup was wonderful; I've never enjoyed onions and shallots as much as I did in this light tomato broth. The soup was pulpy and almost sweet. (You can see my travel diary in the picture there. I made it myself but I didn't meet any other Hitchhikers fans so most people I met just thought I had some kind of anxiety disorder.)

The zucchini and mint quiche was a really impressive combination. It rescued quiche from its usual trap, namely, that it is quiche. Quiche is horrible when it's soggy, which is sad because it always is soggy unless you eat it as soon as it comes out of a blast furnace. But this was a great quiche (though it still would have benefitted from two minutes in a blast furnace).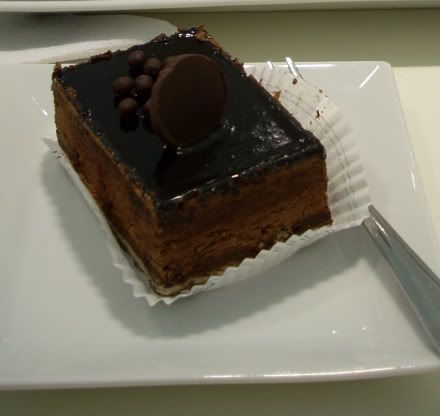 I was really there for the dessert, and I chose the bille (it should be clear by now that the owners of this restaurant are French, not Czech). It had a dark chocolate icing on top of a chocolate ganache block, then a layer of small crisp rice balls, then a very thin layer of wafer and finally a layer of chocolate on the bottom. And if you can read that description without putting Prague on your list of places to go, then God help you.