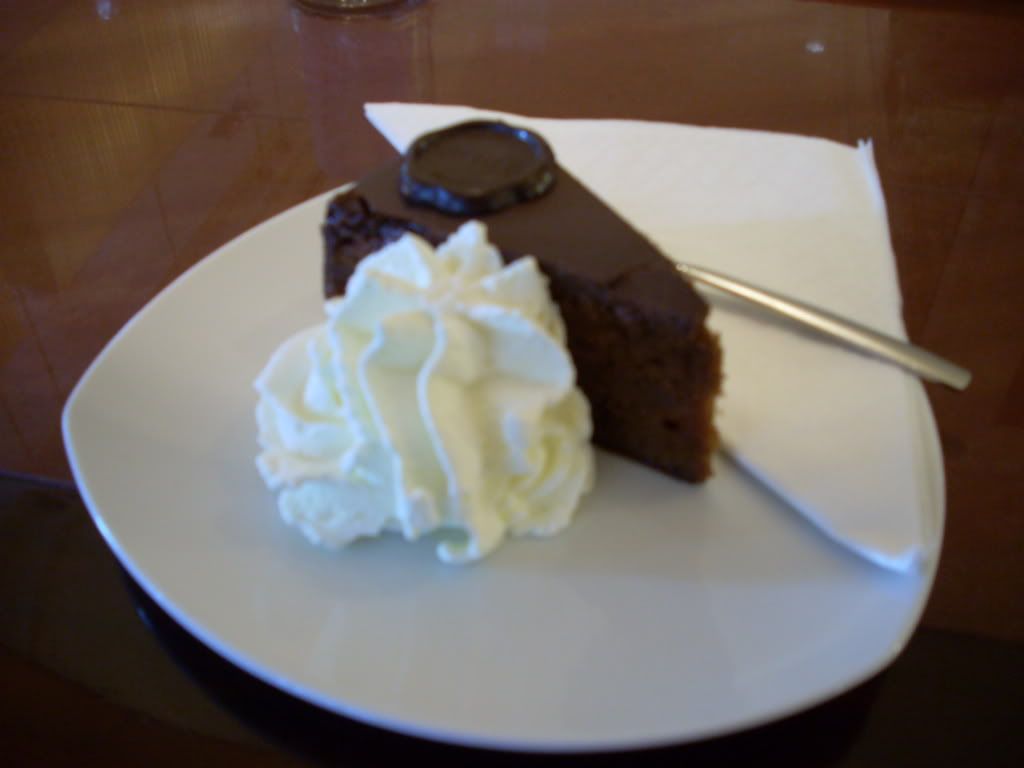 My friend Liz counseled me on where to go in Vienna, and the Sacher Hotel was the recommendation that stuck with me. Probably because, as she explained, they invented the Sacher torte and they're still serving it today.
I had never had Sacher torte before I went to Vienna, and generally I like my cakes more aggresively dense and moist and overpowering. But I really enjoyed it. This is a really refined take on chocolate cake, without being stuffy or fussy. It's a very soft cake, moderately dense and moist, with apricot jam and a thin layer of chocolate icing. Because it is not overly moist it is perfect with a dollop of whipped cream. It really is a very pleasing experience.
Even though the place is crowded and there is a line to get in, they don't rush you here. I sat at the bar next to the other people travelling alone, and met a lady from Tennessee who was in Vienna for only a few hours on her way out to a seminary in the mountains of Austria. She chose to spend some of her precious time in the Sacher Hotel. And it makes sense. The cake was just that good.