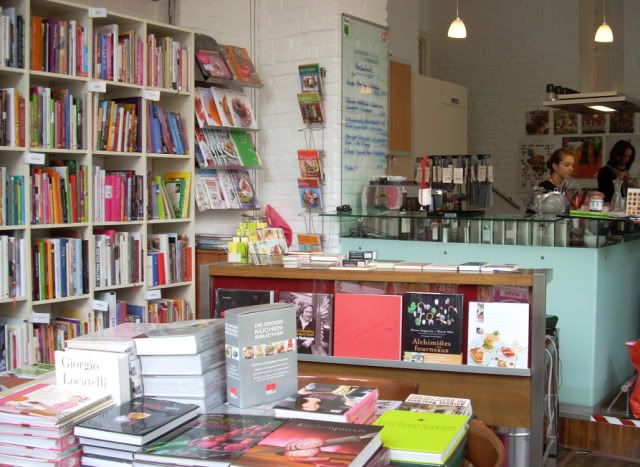 If you have been to Vienna and you didn't go to Babette's, it might be an idea to clear a space on your desk now. You'll need somewhere to bang your own head when you finish reading this.

Two women run this cookbook shop, epicerie and restaurant and I don't know which one is Babette. Maybe there is no Babette. All I know is that a girl who looked about 21 cooked me the most amazing meal in the open kitchen in the middle of the shop. The menu changes every day and has about six choices, and on the day I was there I chose spinach and ricotta poached gnocci with bleu d'auvergne, rocket, and stewed pear in seven spices. The gnocci wasn't really gnocci – it was the only way the girl could think to explain it to me – it was a light, jiggly, eggy little dumpling shaped like a quenelle. All that for about 12 euros. I don't think I've ever been more overjoyed to pay 12 euros for a meal in my life.

The spiced pears were so good that I ended up buying a tin of the spices she used, the Seven Secrets Mix. It turned out to be cardamom, coriander, anise, vanilla, szechuan pepper, tumeric and pepper. Since I got back to Paris I have already used it in chocolate fudge and sauteed pear and it worked really well - my next project is to add it to apple crumble.

In conclusion, Babette's should be a UNESCO World Heritage Site.