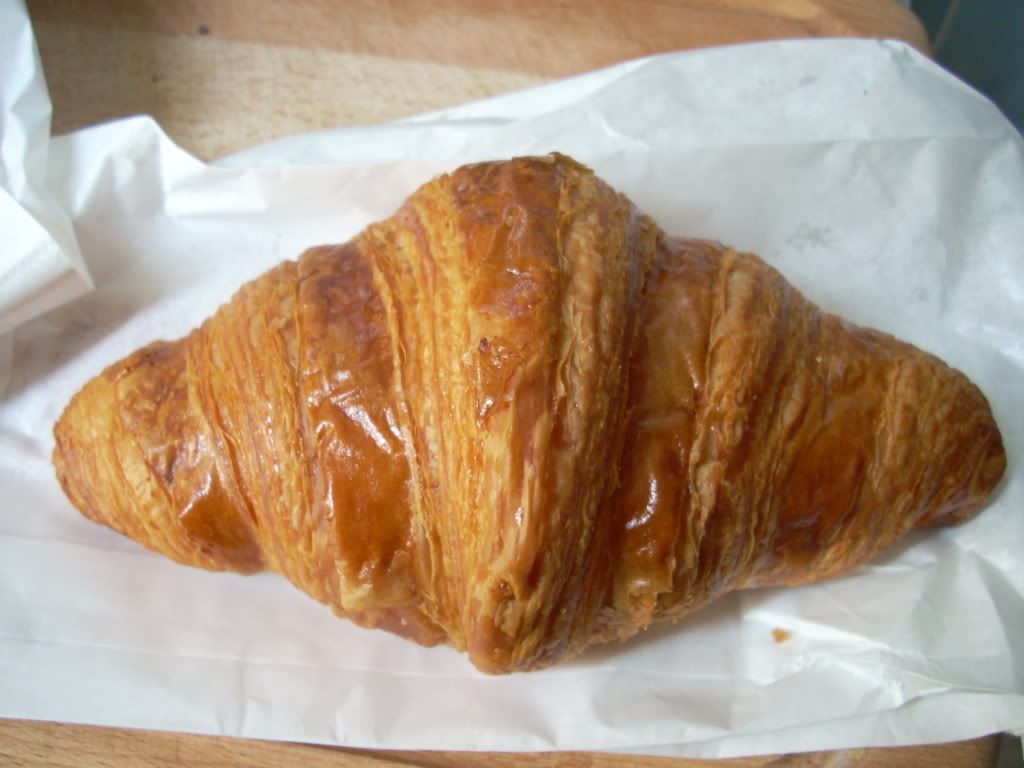 Pierre Herme makes the best croissants on the face of the earth.
On Sunday morning I went to the boutique at 185 Rue Vaugirard to get some breakfast. Pierre Herme is one of the masters of innovative pastries and interesting flavour combinations. I don't think I'm in the "Pierre is the best pastry chef ever" camp yet, but I definitely give him the best croissant title. It was large, the pastry was perfectly buttery and flakey on the outside and moist on the inside. And since I had made the trip there I couldn't just leave with a croissant, right? Right. Unthinkable.The cannele, which is a sort of dense vanilla and rum cake with a thick, chewy outside, was also outstanding.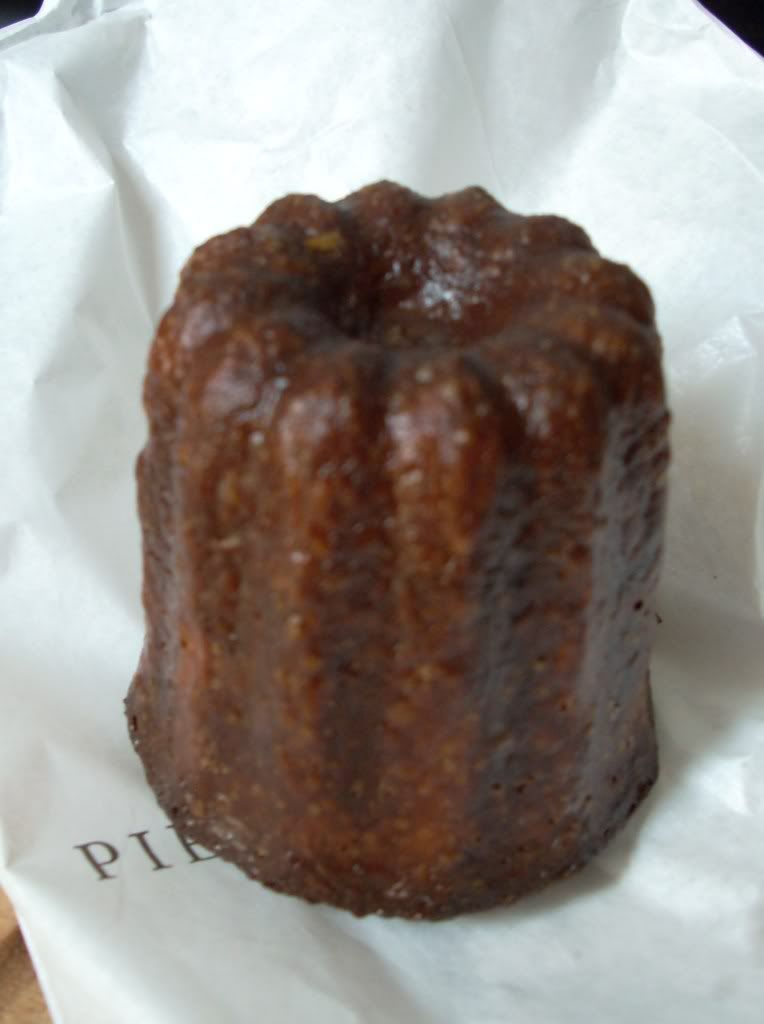 I had his caramel tarte for afternoon tea, since I couldn't resist picking it up while I was there. It was excellent, and it introduced me to the idea of a frothy caramel mousse, which took me a bite or two to get my head around. I suffered admirably through this trying experience.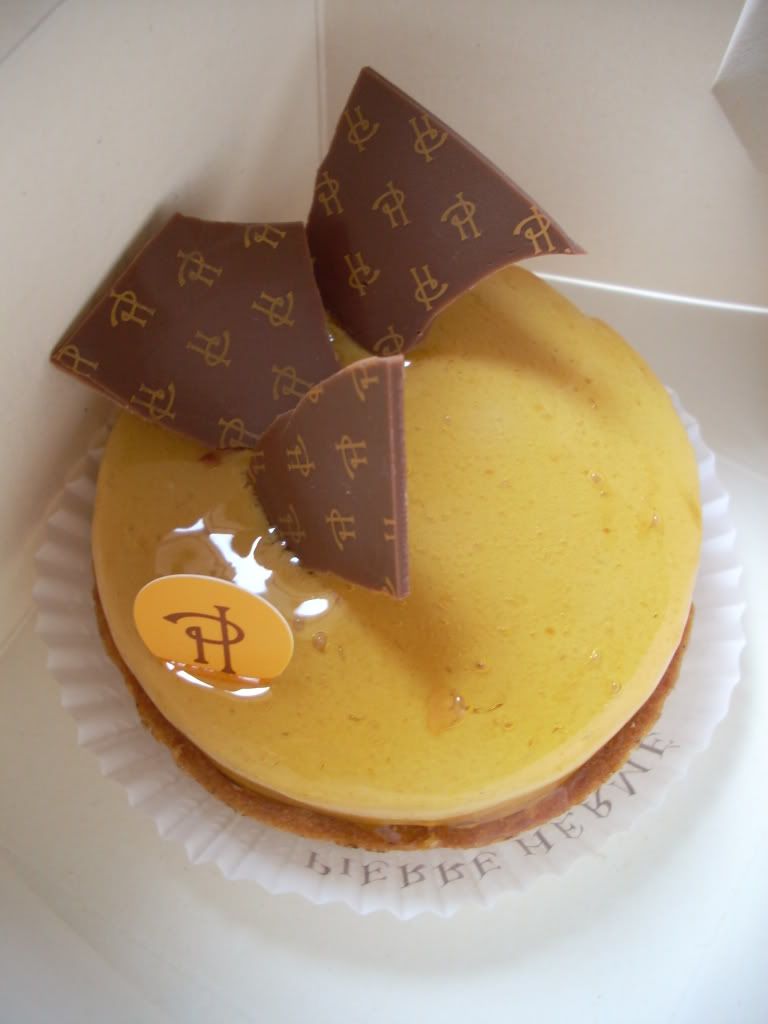 I have to say though out of the three the croissant was the most surprisingly impressive. I still haven't tried the ispahan, the combination of rose, lychee and raspberry which made Pierre Herme so famous. I guess I have to go back next Sunday. Tough life.