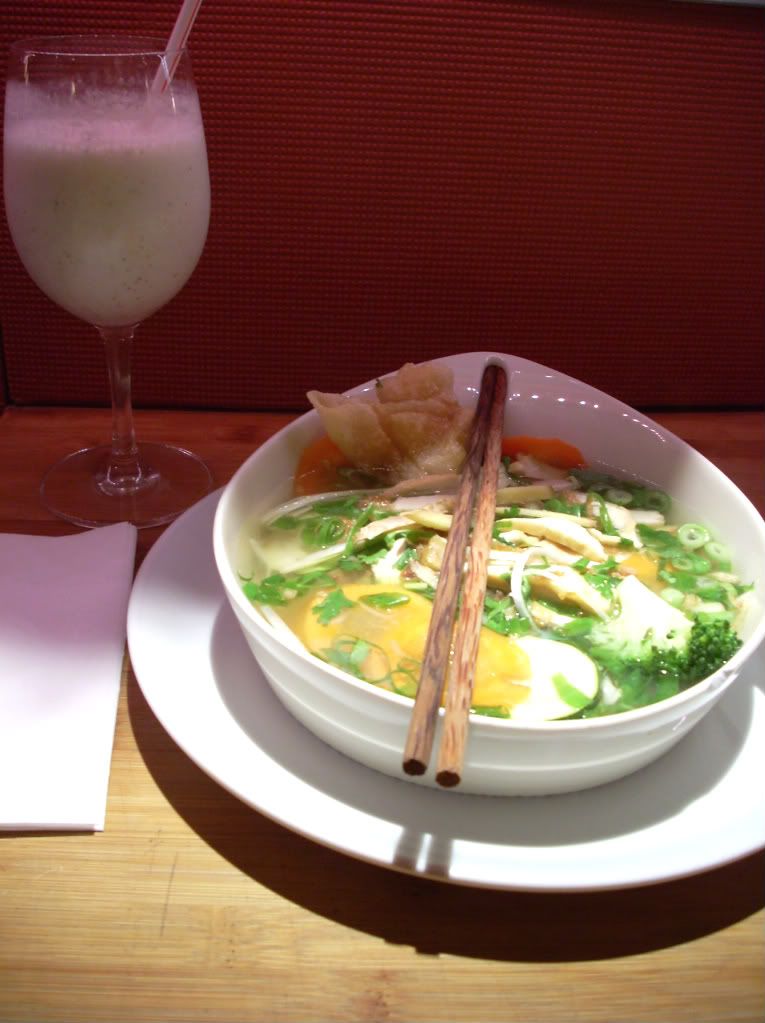 If you are in Berlin and, like me, are stupid enough to visit the Holocaust Memorial at the end of a long day, then you know that dinner doesn't seem quite as important as it did before you took that hour long audio tour. You also might need a hug. I travel without someone to hug, so I went to Monsieur Vuong's.

M Vuong's is a trendy restaurant in an arty neighbourhood, but the food took me right back to Hanoi. The wine glass is the only pretentious thing about the banana and coconut milk smoothie. And the funky architectural bowl is the only pretentious thing about the tofu, vegetable and noodle soup. The broth is a very pale yellow, but the ginger and lemongrass is intense. It's the sort of clean, warm flavour that makes you want to inhale your bowl full of vegetables. I think I accidentally ate an entire slice of raw ginger without realising it but I didn't even care.

There's something embarrassingly curative about the funky atmosphere and food here. Hey, if Andrew on Top Chef can have a culinary boner, can't I have a culinary hug? I think I'm allowed.